Officer sacked for boring helper in blood row
Officers attempted to take blood from an unconscious studious at Salt Lake City University Hospital as he had been in a deadly automobile occurrence and they wanted to establish if he was inebriated or not.
But they were stopped by helper Alex Wubbels, who pronounced they could not get a representation but a aver or agree from the patient.
Following a dispute, investigator Jeff Payne was prisoner on bodycam footage revelation the helper "we're done, you're under arrest", before roughly grabbing her and bundling her out of the door.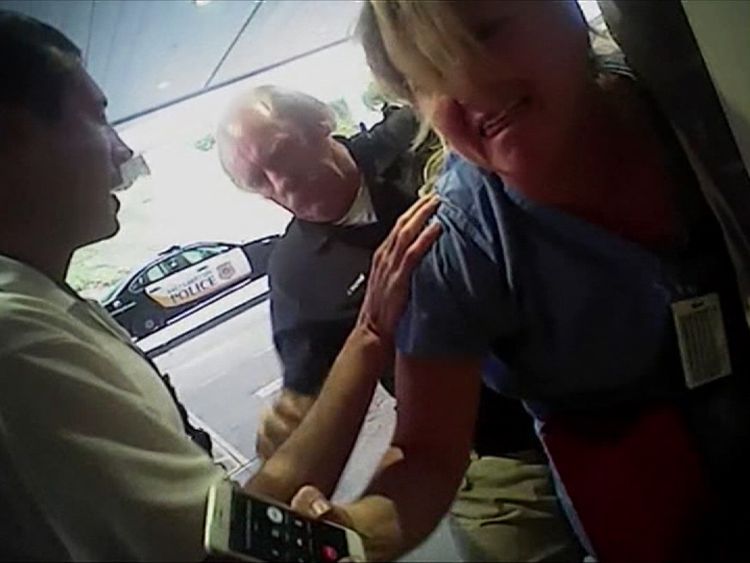 Video shows Ms Wubbels screaming "stop, I've finished zero wrong" as Payne shackles her and pulls her to his car.
Following an inner investigation, Payne was found to have broken police manners and brought his force into "significant disrepute".
In a disciplinary letter, Salt Lake City police arch Mike Brown pronounced he was "deeply troubled" by the officer's conduct, which he described as "inappropriate, unreasonable, unwarranted, brusque and disrespectful".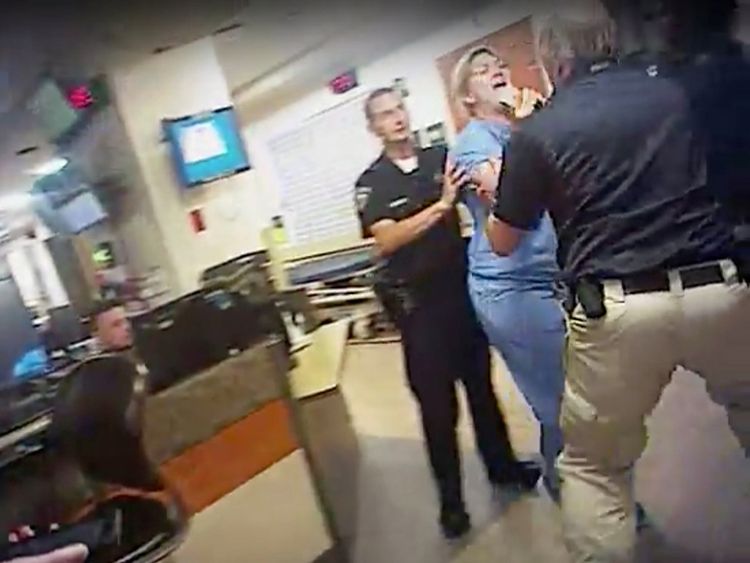 He added: "You demonstrated intensely bad veteran judgement, generally for an officer with 27 years of experience, which calls into doubt your ability to effectively offer the open and the department."
Payne's supervisor, who systematic the detain of Ms Wubbels, was also demoted two ranks.
Mr Brown described James Tracy as the "catalyst that led to the arrest" and criticised him for sharpening the situation.
He wrote: "Your miss of visualisation and care in this matter is unacceptable, and as a result, we no longer trust that you can keep a care position in the department."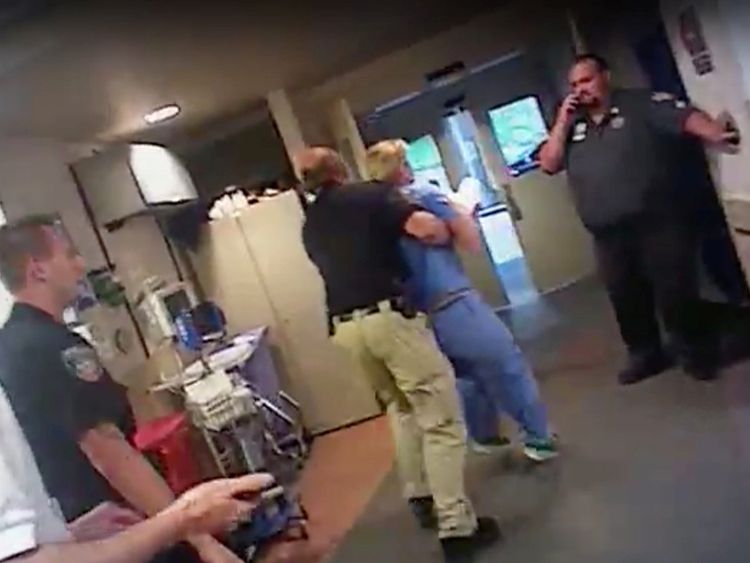 Footage of the occurrence on 26 Jul went viral and sparked a inhabitant discuss over police use of force.
It led to calls for an review and for Salt Lake City Police Department to issue an reparation to Ms Wubbels.
Following the row, the helper pronounced Payne had "bullied me to the pinnacle extreme".
She added: "Even yet it competence seem like just a elementary blood draw, it is not just a elementary blood draw to a patient.
"If this studious can't pronounce for themselves, we don't have the right to make decisions on their behalf. My choice is to urge them at all costs."
Short URL: http://usstory.net/?p=161167