EU warns 'several months' before Brexit progress
Michel Barnier hailed a "new dynamic" to negotiations following Theresa May's debate in Florence last week.
But, speaking in Brussels following the latest spin of Brexit negotiations, the European Commission central told Brexit Secretary David Davis there is nonetheless to be "sufficient progress" on pivotal withdrawal issues.
"We will need several weeks, even several months, to be means to see 'sufficient progress' on the beliefs of this nurse departure," Mr Barnier said.
The remaining 27 EU member states have demanded "sufficient progress" be reached on 3 issues – Britain's probable exit payment, the Northern Ireland limit and EU citizens' rights – before negotiations can spin to discussions on a future UK-EU trade relationship.
Mrs May had hoped to crack an corner on Brexit with her Florence speech, in which she finished a joining on stuffing an EU bill blackhole and offering new guarantees for EU nationals in the UK.
However, despite praising a "constructive week" for Brexit talks as good as the Prime Minister's intervention, Mr Barnier signalled he will not nonetheless be recommending EU leaders allege negotiations to their next phase.
He said: "We managed to create clarity on some points. On others, however, some-more work stays to be finished and we are not there yet."
At their corner press conference, an "optimistic" Mr Davis claimed "considerable progress" had been finished "on the issues that matter".
But he echoed Mr Barnier in surrender there "remain some points where serve contention and pragmatism will be compulsory to strech agreement".
"It is loyal that there are differences of opinion," he added.
"But with the continued industry and creativity of the teams, we am positive we can solve these."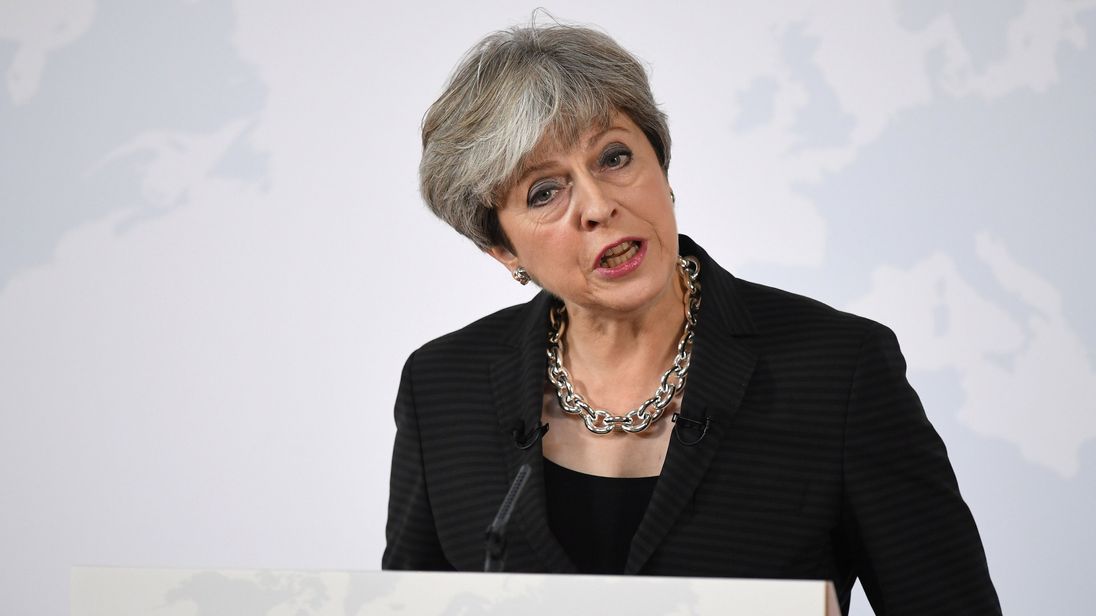 A major adhering indicate stays over the future role of the European Court of Justice (ECJ), which Mr Barnier suggested should be "indispensable" in ensuring the "consistency" of rights of EU adults vital in the UK.
But Mr Davis warned: "The UK has been transparent that, as a third country outward of the EU, it would not be right for this role to be achieved by the European Court of Justice."
In her Florence speech, the Prime Minister positive EU member states they will not have to compensate some-more during the bloc's stream bill duration as a outcome of the UK's withdrawal, opening up the probability of Britain handing over €20bn (£17.6bn) after Brexit.
Calling for some-more clarity on what Britain was committing to, Mr Barnier said: "For the EU, the only way to strech sufficient swell is that all commitments undertaken by the 28 are celebrated by the 28."
The next spin of Brexit negotiations will start on 9 October.
If Mr Barnier agrees "sufficient progress" has been finished between the two sides then, he could suggest EU leaders determine pierce talks on to their next proviso when they meet for a European Council limit on 19 October.
Shortly after Mr Barnier's remarks, Dutch unfamiliar apportion Bert Koenders accused Britain of a "lack of realism" over Brexit, claiming it was "time for petrify negotiations instead of daydreaming".
"The time is ticking," he added.
"Big Ben may be still for renovation, but in Europe time ticks on."
Labour's shade Brexit secretary Sir Keir Starmer said: "Any transformation towards breaking the deadlock in Brexit negotiations is welcome, but the reality is that this should have happened months ago.
"Instead, the summer has been squandered by Cabinet infighting and the Prime Minister's persistence on pivotal issues such as the European Court of Justice.
"It looks rarely likely that the Oct deadline for final the first proviso of talks will be missed."
Short URL: http://usstory.net/?p=150153