Barnier's warning: 'Brexit is not a game'
Michel Barnier left a lunch with Brexit Secretary David Davis to contend the span had had "constructive talks" and assure that "we are working".
But he delivered a unrelenting warning when asked about suggestions the EU was obliged for negotiations stalling.
The Frenchman incited from leaving and approached the microphones again to say: "Brexit is not a game. Don't forget that."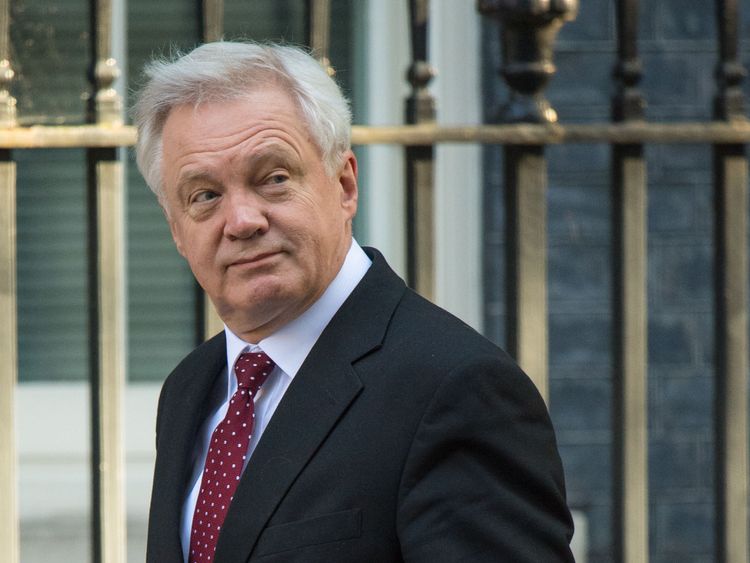 He spoke as the fifth turn of mangle talks got underway, injured by interventions from the UK and EU sides.
Mrs May had pronounced the turn was in Brussels' court, but the European Commission shot back: "The turn is wholly in the UK's court".
The two sides were also divided over initial reports of a mangle in negotiations designed for Wednesday.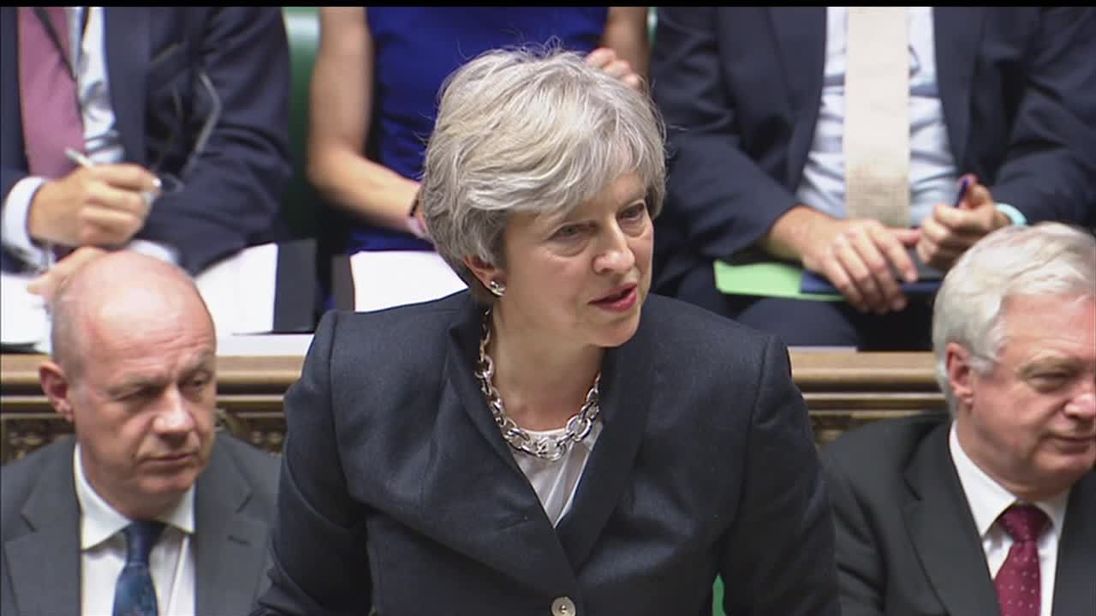 European Commission orator Margaritis Schinas blamed the UK, observant the EU's teams were accessible "24/7".
While the Brexit Department told Sky News that the mangle was "mutually agreed" and combined it was "ready to negotiate at any time".
But they after reliable technical talks would go ahead, a orator revelation Sky News: "The programme was concluded between the UK and EU, and we kept Wednesday free from the opening to give us coherence during the turn for any technical talks, which are holding place tomorrow.
"The UK has always been accessible for that and it is simply improper to advise otherwise."
EU Council President Donald Tusk seemed to downplay tensions, observant on Tuesday that the EU was not operative on a "'no deal' scenario"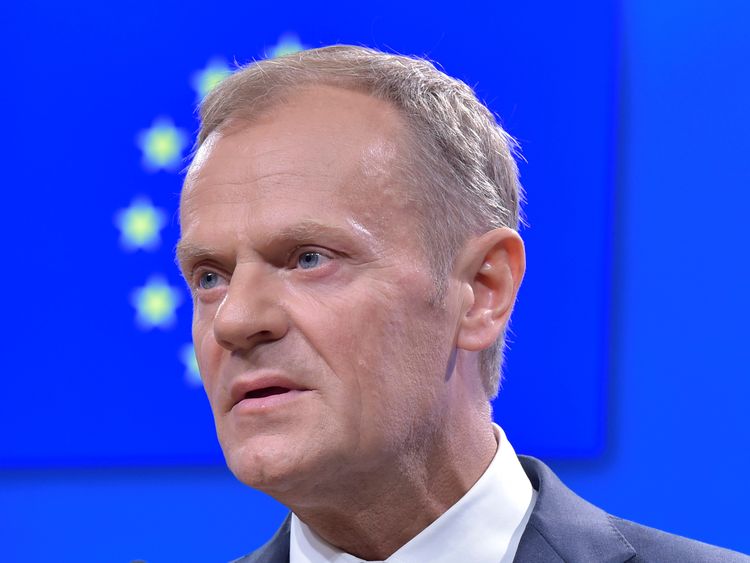 "We hear from London that the UK supervision is scheming for a no understanding scenario," he said.
"I would like to contend very clearly that the EU is not operative on such a scenario. We are negotiating in good faith and we still wish that the supposed sufficient swell will be probable by December.
But he warned: "If it turns out that the talks continue at a delayed gait and sufficient swell hasn't been reached, then – together there with the UK friends – we will have to consider about where we are heading."
:: UK to be 'independent trade nation'
:: Boris Johnson 'caves in' over Brexit red lines
Mr Barnier and Mr Davis had been lunching at the British ambassador's chateau in Brussels to well-spoken over divisions.
They dined on pan-fried sea drum with sautéed smoked bacon, chicory, curtain beans and red booze sauce.
Also on the menu was a fry strap of Angus beef with horse-radish mash, furious mushrooms, butter bulb frail and thyme jus.
English Sparkling booze was served as an aperitif, while pear chocolate soufflé was brought out for dessert.
Short URL: http://usstory.net/?p=160727